Imposter Syndrome
July 20, 2020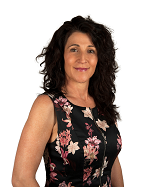 Author: Sharon Francisco | Teach it Forward
I've been reading a great book called 'Tribes' by Seth Godin.   The line underneath the name on the front cover reads "we need you to lead us"
Seth outlines in the book how we all have an opportunity to bring like-minded people together and do amazing things. He says that too many people ignore the opportunity to lead because we are 'sheepwalking' through our lives and work, too afraid to lead essentially.
What I love about this book is the opportunity it highlights for us all to lead but most importantly Accountants.  If Accountants make the decision to 'lead' their clients it can have the potential to create a ripple effect throughout the whole community.
You already have a 'tribe' whether you like it or not and they are begging for someone to lead them; these are your loyal clients, many of whom have been 'following' you for years maybe even decades. 
Perhaps you haven't seen yourself as a 'tribe' leader?  Someone who is an authority, a leader, a coach to help your clients see what they can't see and take the necessary steps to grow their business and avoid the pitfalls so many business owners fall into. 
For many Accountants, they're buried under a pile of compliance work, compliance meetings and trying to meet ATO deadlines.  Thoughts of leading your tribe is far from most Accountants minds even if you wanted to.  In saying this though,  I believe there's something else preventing Accountants from stepping into this advisory space and it's not readily spoken about called the 'Imposter Syndrome'
The 'Imposter Syndrome' is something that can happen to everyone no matter your profession.  It is also known as the imposter phenomenon or fraud syndrome and it's a psychological pattern in which one doubts one's accomplishment and has a persistent internalized fear of being exposed as a fraud.  Apparently even surgeons suffer from 'Imposter Syndrome'
We need to recognise this is normal and not allow it to stop you from stepping into the 'Advisory' space to help your clients.  You are an expert in your field and offering advisory work is something that should be a natural progression for Accountants. 
You may not be ready to do it now, but you could make a plan to start in 6 or even 12  months and do the 'groundwork' now; think about what steps you would need to take to build your advisory offering and fight off the 'Imposter Syndrome' if it shows up.  
Our Deepest Fear
By Marianne Williamson
Our deepest fear is not that we are inadequate. 
Our deepest fear is that we are powerful beyond measure. 
It is our light, not our darkness
That most frightens us. 
We ask ourselves
Who am I to be brilliant, gorgeous, talented, fabulous?
Actually, who are you not to be? 
 
Your playing small 
Does not serve the world. 
There's nothing enlightened about shrinking 
So that other people won't feel insecure around you.
We are all meant to shine, 
As children do. 
We were born to make manifest 
The glory of God that is within us. 
It's not just in some of us; 
It's in everyone.
And as we let our own light shine, 
We unconsciously give other people permission to do the same. 
As we're liberated from our own fear, 
Our presence automatically liberates others.
Until next time, be wonderful and talk soon.
Sharon Francisco developed the Convert with Confidence Program.
Convert with Confidence – Is a program developed specifically for Accountants to help them convert Advisory work with confidence without feeling like a pushy salesperson.
Connect with me on Linkedin here https://www.linkedin.com/in/sharon-francisco-18713a83/
Connect with Sharon on LinkedIn

Banner photo by Brooke Lark on Unsplash
Content and references are the author's own work and may not reflect the views of A Country Practice Accountants Group.